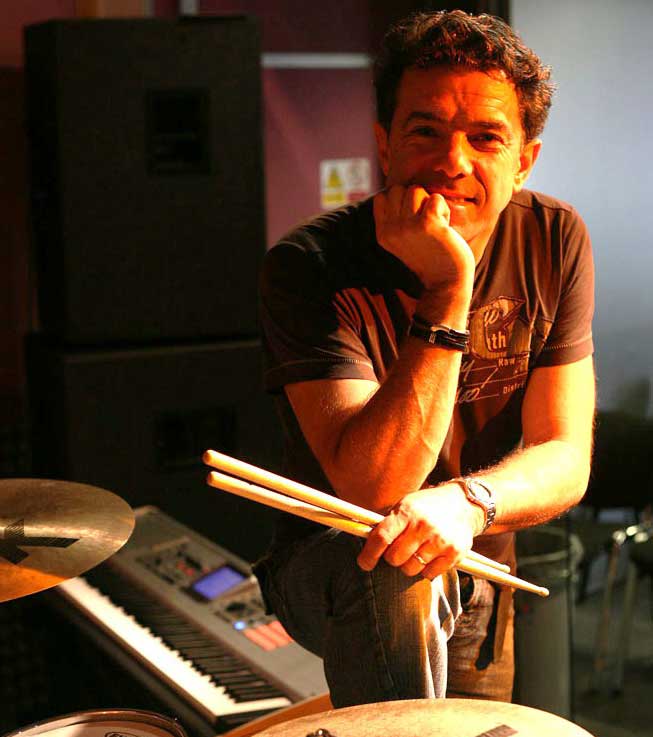 DRUM
COACHING
& CAREER
ADVICE
Supporting you
with the inspiration,
techniques and
tools to succeed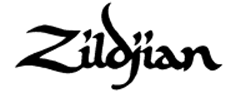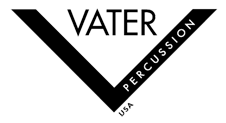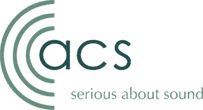 "Francis is an inspirational educator and musician and Evans are delighted to support his ventures, helping Francis spread his passion for and knowledge of music, education and percussion".
Evans Drum Heads
ABOUT
FRANCIS
Drum Coach,
Mentor, Musician
SOME

KEY INFORMATION

Who I am: A professional drum coach, mentor and musician with a 30 year international track record. I am based in West London and work in the UK and internationally.

You've probably heard about my track record as an educator and founder of Drumtech and Tech Music Schools. You can read testimonials on this website describing my passion for helping people develop as musicians and the huge numbers of my students who are enjoying success.

What I do: Uniquely, I straddle two different sectors: Music and entrepreneurship.

On the one hand, I coach drummers on becoming better players through private one-to-one drum lessons and master classes.

On the other, I mentor and support musicians to think commercially and develop their careers.

I offer unparalleled support, training, advice, knowledge and connections to musicians and music entrepreneurs wanting to make the changes necessary to bring about success. I am 100% dedicated to empowering and nurturing others and enabling them to succeed. In fact it's my passion.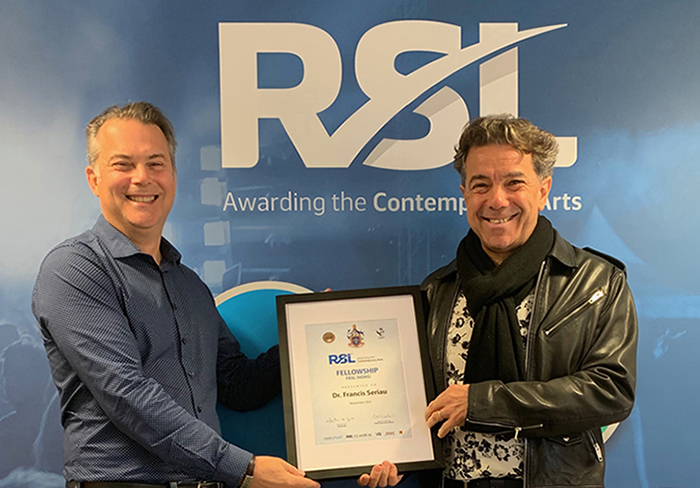 In 2021, in recognition of Francis' special contribution to pop music education and the development of the world's first graded pop music exams, Francis received an Honorary Fellowship from RSL Awards.
Here's a few career highlights:
The founder of the world-renowned Tech Music Schools (now part of the BIMM group) the first music school for pop & rock musicians in the UK

Established the leading brand in music education in Europe and trained many of the best musicians on the world music scene

Drum and music coach, training up-and-coming and successful drummers internationally

Created, developed and managed Tech Music Schools operating in 50 countries and sold in 2010

Business mentor and developer to musicians and entrepreneurs

Part of UCL Advances Mentoring team
Adviser to the Mayor of London's fund for young musicians

Honorary Doctor and a Fellow of the RSA (The Royal Society for the Encouragement of Arts, Manufactures and Commerce)
Author of articles on entrepreneurship Éditions BGO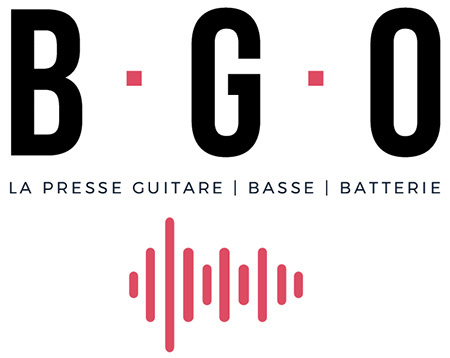 I am based in West London and work both in the UK and internationally.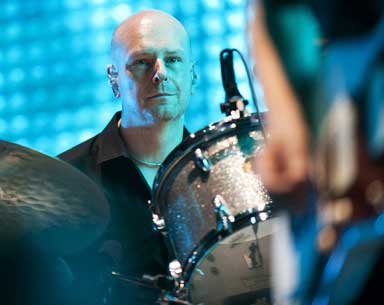 'Working with Francis has made me a much better player. It has given me the skills to realise my musical ideas'
Phil Selway
-
Radiohead
DRUM
COACHING
"Your music, your drumming,
your future"
DRUM COACHING
It's all about you: Your music, your drumming and your future.
Enabling you to become the best drummer and musician you can be, achieve new goals, be creative, equip you to face new challenges better, take new directions.
To be a good drummer you have to be a good musician!

My approach to drum coaching is about empowering you, giving you the tools, techniques and creativity to be the best musician you can be.
It's entirely supportive and also addresses approaches, physical techniques and ergonomics, musical concepts and knowledge. Importantly we'll also work on how best to learn, practice and crucially, perform.
You will value and benefit from my expertise, knowledge and ability to get to the core of things and help make a substantial positive difference to your playing!
"Based in Scotland, I travel to London to have lessons with Francis Seriau. Francis has had such a positive impact on my drumming. He has coached and mentored me in a way that has made me a much more confident player as well as a better musician on the whole. The passion and enthusiasm Francis has for the drums inspires me each and every day to get to the next level. He cleverly combines simple ideas with an innovative twist that really helps bring the best out in me. He has helped me improve so much the way I sound, the way I feel and the way I learn. I highly recommend Francis to any drummer who thrives to play drums at a professional level. He will get you there."
Jordan Harvey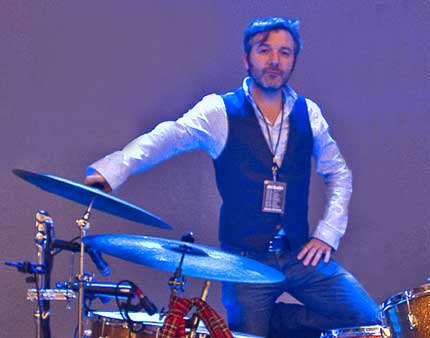 "Francis helped me to find the path to the place in music where I am today"
Ash Soan –
Adele, Seal, James Morrison, Robbie Williams
My one to one private lesson programme includes:
Musicality – Technique – Performance
Sound – Time - Feel
Styles – Grooves – Phrasing
New concepts and techniques
Creativity and unique voice
Good ergonomics
Live and studio playing
Creating effective drum parts
How best to learn, practice and perform
Achieving peak performance
Standing out from the crowd
If you are a motivated and committed drummer and want to make some real changes to your playing, I'd love to work with you!

We'll start by assessing and understanding your abilities as a player, discussing your goals and ambitions. Then we'll agree a clear plan to go forward.

I OFFER:
1.
One to one private drum lessons

both in West London, UK also in Besançon, east France.

2.
Masterclasses internationally.
THE NEXT STEP:
Contact me for an informal chat: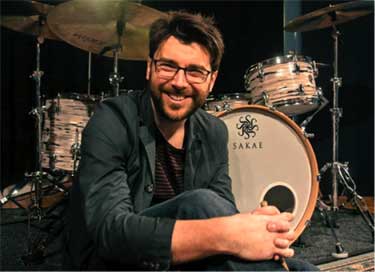 'When it comes to drum teachers I consider Francis Seriau to be in the premier league. He has the ability to get to the source of any problem; be it technique, timing, creativity or helping you find a way to view things differently. Francis enables you to step up your playing and musicality to the next level with a very positive approach. Francis's teaching has always always made a difference in my playing, and in my book, that's what counts!'
Wayne Proctor -
Drummer & Producer (King King, Oli Brown, Aynsley Lister)
CAREER
ADVICE
"Unless you know where
you are going you will end up
somewhere else"
CAREER ADVICE
"The world of music keeps changing and it's moving very fast. If you want to work and succeed as a professional musician you need to be an effective entrepreneur. Understanding business and the bigger picture, being equipped to seize the opportunities, making the right connections, – these are all essential for a lasting career - and they're what I help provide."
As I always say, "Unless you know where you are going you will end up somewhere else."

I have coached and mentored drummers from at least 50 different countries and a large number of my students are enjoying real professional success.
We start by assessing your abilities and experience and by discussing your goals and ambitions. When you're satisfied we're on the same page, we agree a clear action plan and move things forward. Simple

And we meet either face to face or via Skype/Face-Time.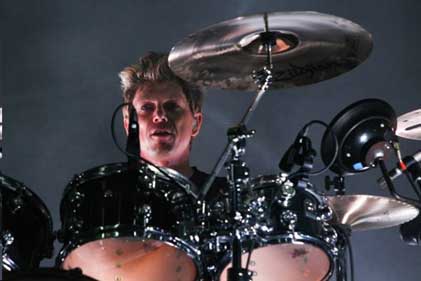 'The guidance and inspiration that I've drawn from Francis over the years have allowed me to access what I have inside my head and heart. This means as a musician I keep growing, progressing and ultimately being a better player.'
Jason Cooper -
The Cure
SUCCESS
STORIES &
TESTIMONIALS
It's about you
and your success
SUCCESS STORIES & TESTIMONIALS

I'm very proud of my students' achievements. Here is a selection.
Andie Rathbone -
Mansun

Anthony Channer -
Nerina Pallot, Melanie Blatt, Will Young

Aaron 'Breakbeat' Fagan -
Chipmunk, N-Dubz, Estelle, David Sneddon, Kanye West, Brandy, Marlon Saunders, Will Smith, John Legend, Nate James, Beverly Knight, Get Cape Wear Cape Fly

Ashley Soan –
Adele, Maverick Saber, Robbie Williams, Faithless, Squeeze, Del Amitri, Hear'Say, Lewis Taylor, Cher

Barry Van Zyl –
Solo artist and producer and member of Johnny Clegg Band

Becky Jones -
Emma Bunton, Carleen Andersen, Skunk Anansie, Saint Saviour

Ben Henshall -
Towers of London

Ben Jones -
Tricky

Bianca Glynn -
Gareth Gates, Australian Pink Floyd Tribute Band

Bill Bruford –
Yes, King Crimson, Earth Works

Bob Leith -
The Cardiacs

Boris Le Gal –
Chimp Spanner, Periphery, Neonfly

Brian Greene -
George Benson, Cliff Richard

Carlos Hercules -
George Michael, Beverley Knight, CJ Lewis, Lyndon David Hall

Claire Brock –
Kelli Ali (Sneaker Pimps)

Dan Richards –
One Direction

Dominic Greensmith -
Reef, Kubb

Doug Fink -
Noah and the Whale

Ed Drewitt (songwriter) –
One Direction, The Wanted, Professor Green, Olly Murs

Ed O'Brien -
Radiohead

Elliott Fyffe -
Craig David, Blue, Ronan Keating, Lemar, Abs, George Benson

Ged Lynch -
Black Grape, Peter Gabriel, Electronic, Public Enemy

Graham Godfrey –
Michael Kiwanuku, Gabrielle, Soweto Kinch

Greg Haver -
The Waterfront and albums for Tom Jones 'Reload', Manic Street Preachers 'Know your enemy', INME, Catatonia, Super Furry Animals, The feelers, Lost Prophets, The Checks, Breed 77, Melanie C, Carly Binding, Cosmic Rough Riders, Pluto

Hugo Burnham -
Gang of Four, ABC

Jackson Leach -
Sophie Ellis-Bextor, Richard Fleeshman

Jamiel Blake -
Kelly Rowlands, All Saints, Jamelia

James Davis -
Mungo Jerry

James Huiban -
Marcel et Son Orchestre

Jason Cooper -
The Cure

Jenifer Castillo -
Boney M

Jesper Sommer -
Celine Dion, Enrique Inglesias, Leona Lewis

Jin-Won Kim -
Yun Do Hyun (Korea)

Jon Brookes -
Charlatans

Jon Pick -
Cars on Fire

Jonathan De'ath -
Lyndon David Hall

Johann (Joe) Frank -
Phil Collins, Mike Rutherford, Steve Howe

Jon Donnelly -
Saw Doctors

Julien Brown -
A1, Will Young, Kylie Minogue, Romeo, Heather Small, Lyndon David Hall

Justin Welch -
Elastica, Me Me Me

Kat Bax -
Tricky

Kyle Hall –
Goldheart Assembly

Laura Conway -
Westlife, Kennedy

Laura Fares -
Sam Sparro, Ricky Martin, Guy Chambers

Laurence Colbert -
Supergrass, Ride, The Jesus and Mary Chain

Laurie Jenkins -
Chaka Khan, Heather Small, Apes, Pigs and Spaceman

Leddra Chapman -
Solo

Luke Bullen -
KT Tunstall, Joe Strummer, Bryan Ferry, Billy Bragg, Cerys Matthews, UNKLE, Paul Heaton, Heather Nova.

Lyn Rees -
Spencer Davies

Maki Takamiya -
Solo artist Japan, signed to Virgin EMI/Toshiba

Mark Roberts -
Massive Attack, Nenah Cherry, D'Ream

Martin Stewart -
Joseph Washbourn (Toploader)

Marina Diamandis –
Marina and the Diamonds

Matthieu Rabate -
Vanessa Paradis, Indochine, Mylene Farmer and Guesh Patti, Patricia Kaas

Me'sha Bryan -
Bryan Ferry (Roxy Music)

Mick Avory -
The Kinks

Natalia Rizzini -
K-SIS

Nathan Curran -
Basement Jaxx, Reef, The Beautiful People

Nenad Gajin -
Emma Bunton, Slobodan Trkukja, Mokhtar Samba, Bojan Z

Nick Francis –
Goldheart Assembly

Nicolas Bastos -
L'esprit du clan, Deep in Hate

Noel Watson -
Carleen Anderson

Oli Saville -
Pet Shop Boys, Smoke City, Basement Jaxx

Oli Steele -
Monuments

Oscar Preciado -
Breed 77

Pascal Consoli -
Bjork, D'Influence Underworld

Pascal Delmas -
Otis Grant

Paul Michiels –
Soulsister

Phil Selway -
Radiohead

Pik Withers -
Dire Straits

Rachel Kern -
Sugababes, Rachel Stevens

Raife Burchell -
The Lightning Seeds, Ed Harcourt

Rami Abood -
Courtney Love

Rat Scabies -
The Damned

Richard Beasley -
Gary Numan

Richard Norris -
Neville Staple (The Specials)

Rick Goldstein -
Bootleg Beatles

Rob Cieka -
Boo Radleys

Robin Guy -
Rachel Stamp

Roger O'Dell –
Shakatak

Rufus Taylor -
Brian May

Sandy Beales –
One Direction

Sebastien Steinberg -
Lily Allen, Brett Anderson

Simon Tellier –
Tinchy Stryder, Christophe Willem

Stephen Simmonds -
Groovejet, Lucie Diamond

Steve Sidelnyk –
Tina Turner, Madonna, Annie Lenox, Seal, Hikara Utada, Rollingstones

Sigrey Rasmussen -
Solo Artist

Stuart Cooper –
Koopa

Tim Rickard -
Boney M

Tim Price -
Gary Moore, Jamelia

Tom Meadows -
Lucie Silvas, Girls Aloud, Duffy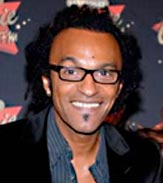 Francis Seriau is one of a kind and a real entrepreneur with a huge talent for sharing and guiding! His school "Drumtech" followed by Tech Music Schools, became one of the finest institutions. I fully endorse his projects and follow them closely, knowing that they are professional and unique.
Manu Katche -
Musician, Song writer, ECM artist, Television Host (Sting, Peter Gabriel, Jan Garbarek, Arte TV, M6)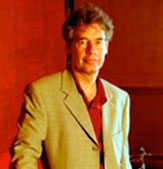 Setting up Europe's most successful popular music school and managing it for 27 years requires dedication, hard work and imagination. Doing it in a foreign country and a foreign language tells you a lot about Francis Seriau, a native of France. Energetic and resourceful, Francis' proven track record indicates that whatever he turns his hand to next in the music business will probably be at least unusual, probably a surprise and certainly interesting. As an enabler and an expert in encouraging talent in others, Francis has the energy and resourcefulness to make the unexpected happen.
Bill Bruford -
(Yes, King Crimson, Earthworks). UK.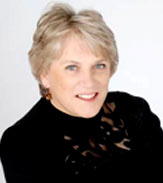 Francis Seriau is without doubt one of the pioneers of Contemporary Percussion education in the UK. His Drumtech school was the first of its kind in Britain. Zildjian has enjoyed a long and fruitful relationship with Francis. We are proud to continue our relationship with him and wish him every success with his endeavours.
Craigie Zildjian -
Chief Executive Officer The Avedis Zildjian Company. US
'Protection Racket have had a long ongoing relationship with Francis and we are extremely grateful and proud of this. It all started with Drumtech and many or their students became Protection Racket customers or Endorsees. A true testament to the calibre of Francis' institution!
We are delighted to continue working with Francis and support him his endavours. Francis is a true ambassador not only for Protection Racket, but for drumming and the music industry as a whole'.
Protection Racket